Preview
Charity Shield 2018 (The Stuart Attwood Shield)
3rd June 2018 Brogdale field: 10.30am
Rounds: Western Rounds
Entry Fee: £5.00 (Donation)
An Abbey Bowmen fund raising competition
This is Abbey Bowmen's Annual competitions to raise money in aid of charities that have specific meaning to members of the club. It's the one competition where you can enjoy yourself on a Sunday and help make a difference to someone else's life at the same time! The shields are pretty nice too! This is our only "pay to enter" competition and this year all entry fees will go to: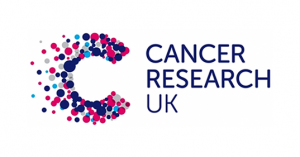 The entry fee will also entitle the archer to a burger or sausage from the BBQ at the end of the tournament.
If you wish to enter please submit your details (as requested in the application form) by 29th May 2018 to abbeycompetitions@virginmedia.com or add your name to the application form in the Container by 27th May 2018.
Competition Rules
This is a handicap basis competition and will be based on Archery GB Rules. You will need to have a handicap to enter. If you don't have a handicap but wish to shoot please speak to Stuart as soon as possible.
Round: Western
Awards: Senior Shield
Junior Shield
APPLICATION FORM – Please print the form below and leave in the container or email the same details to abbeycompetitons@virginmedia.com: Charity Shield Entry Form
The archers: If people turn up on the day to shoot they can but will have to participate in the competition and follow the competition rules. However, if the tournament organisers do not have an agreed H/C the archer will not be able to win any awards.
| | | | | |
| --- | --- | --- | --- | --- |
| 1 | JUSTIN B. | C | M | NEW WESTERN |
| 2 | PAUL L. | R | M | NEW WESTERN |
| 3 | CLIFF B. | R | M | NEW WESTERN |
| 4 | BRUCE S. | C | M | LONG WESTERN |
| 5 | STUART C. | R | M | LONG WESTERN |
| 6 | PHIL O. | R | M | LONG WESTERN |
| 7 | JOE H. | R | Junior | LONG WESTERN |
| 8 | BRENDAN K. | R | M | WESTERN |
| 9 | PETER H. | R | M | WESTERN |
| 10 | ALEX W. | R | M | WESTERN |
| 11 | WENDY S. | R | F | WESTERN |
| 12 | MARIE R. | R | F | SHORT WESTERN |
| 13 | KATE P. | R | F | SHORT WESTERN |
| 14 | MARK H. | B | M | WESTERN |
| 15 | CAROLINE S. | B | F | SHORT WESTERN |
RESULTS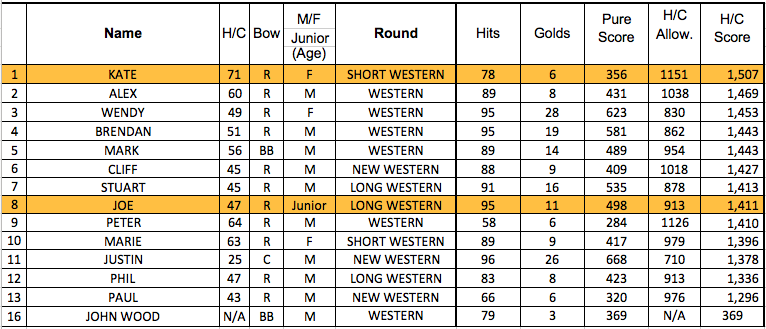 Details
| Date | Time | League |
| --- | --- | --- |
| 3 June, 2018 | 10:00 am | Abbey Club Members Only |