Preview
VS
---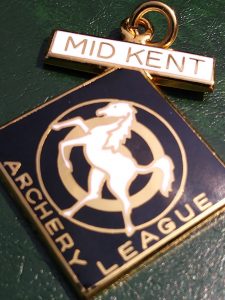 The final MKAL match of the season is home to Crown archers. This is an important match and will make the difference between Abbey holding the trophy for a consecutive year or losing it in the final match, so come on Abbey Bowmen, we need your support!
We can submit 12 archers for the team. This will be on a first come first served basis. Please let Stuart know if you would like to shoot. You must have a handicap in order to participate. Please also be aware that if you are not shooting in the MKAL match, we may not be able to allow you to shoot on the match day (Saturday 15th September).
RESULTS: WIN
ABBEY 6116 – CROWN 5804
Mid Kent Archery League 2018 Position After Matches Shot in August
HANDICAP. Cum Hits. Cum Score. Cum Golds.
ABBEY. 2469. 35538. 555.
Fox. 2244. 35508. 590.
Crown. 2321. 34721. 494.
Allington. 2379. 34499. 801.
Ferryfield. 2200. 33684. 498.
HVB. 1986. 31591. 933.
CURRENT TOP SCORES HELD BY ABBEY BOWMEN
Fran – Top Lady – Longbow – Windsor – Match 5
Wendy – Top Lady – Recurve – Albion – Match 6
Joe – Top Junior – Recurve – Albion – Match 5
Details
| Date | Time | League | Season |
| --- | --- | --- | --- |
| 15 September, 2018 | 9:30 am | Division 1 | 2018 |