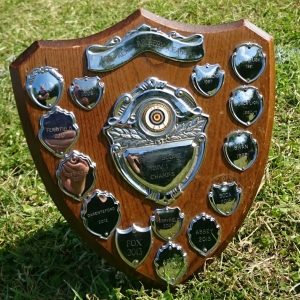 After dominating the top spot in the Mid-Kent Archery League (MKAL) for the majority of the season, the trophy came down to the last match of the season and a close call between Abbey and Fox. In the end, Abbey won the league by just 30 points after a spirited effort by many of the newer members.
It was a great day with an impressive turnout for Abbey Bowmen. There was a jovial atmosphere and Crown Archers helped ensure the day was a fun and relaxing shoot. A number of archers from Abbey were taking part in their first competition shoot and based on their excellent performance we will be looking forward to seeing them on the shooting line next year.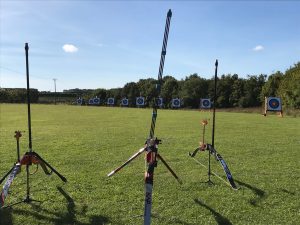 For results of the last match and overall league table, click here.