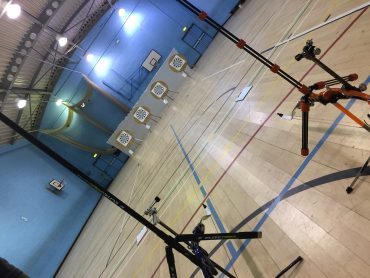 The annual Abbey Bowmen Darts Check-out tournament took place on Sunday 18th February 2018 with 15 archers from 3 disciplines vying to win the coveted Champion cup. A game of some skill and a lot of luck, this competition allows beginners to compete on an even keel with the more experienced archers.
The music played Irish jig to give the real pub atmosphere and the only thing missing was the alacohol! A jovial but competitive spirit ensured a fun competition, which saw a perfect 180, a rather impressive triple treble 1 and everything in between. In the end the victors walked away with the cups, but unlike a real pub the losers did not have to nurse a sore head the following day.
Congratulations to all our winners and a big thank you to everyone who took part. These tournaments would not be as much fun without your participation.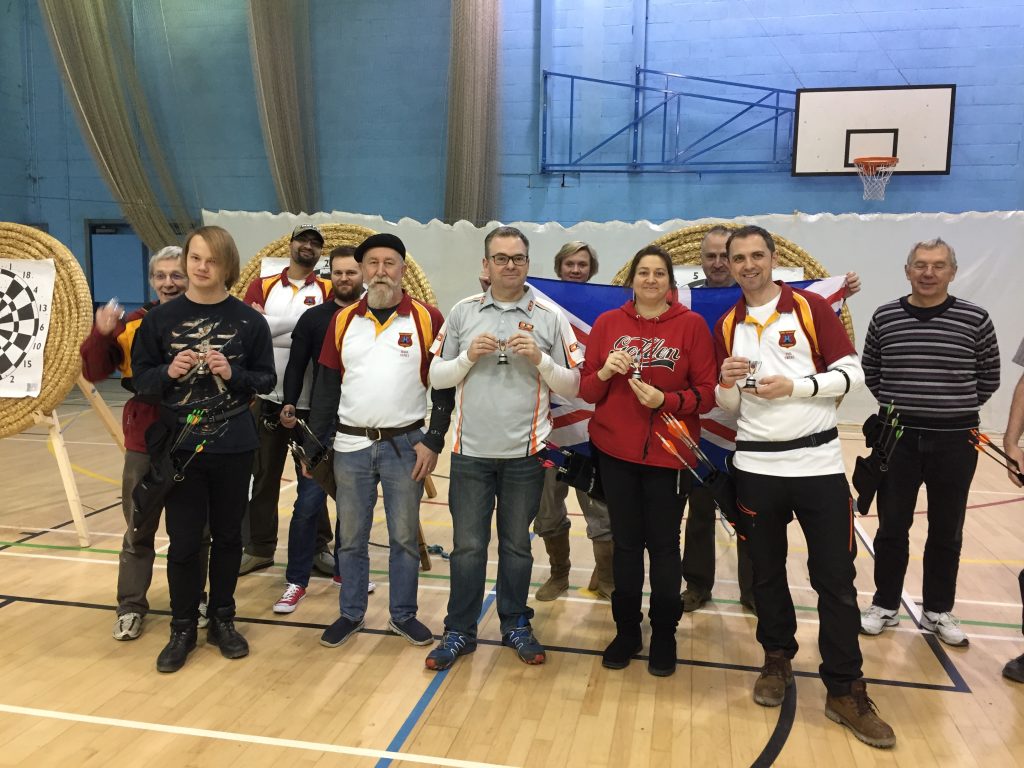 THE RESULTS
Gents Recurve "401"
Position
Name
Ends used to "check out"
1
Phil
6
2
Paul
7
3
Darren
11
3
Brendan
11
3
Alex
11
4
Jim
12
5
Stuart
14
6
Colin
15
Ladies Recurve "401"
Position
Name
Ends used to "check out"
1
Wendy
8
2
Kate
12
Junior Recurve "401"
Position
Name
Ends used to "check out"
1
Joe
8
Gents Barebow "301"
Position
Name
Ends used to "check out"
1
Adrian
8
2
Mark H
10
Gents Compound "1001"
Position
Name
Ends used to "check out"
1
Mark J
10
2
Justin
11
Highest Scoring Ends
Gents Recurve highest scoring end – Phil (135)
Ladies Recurve highest scoring end – Wendy (100)
Junior Recurve highest scoring end – Joe (100)
Gents Barebow highest scoring end – Adrian (85)
Gents Compound highest scoring end – Mark J (180)