The latest results from the Frostbite tournament.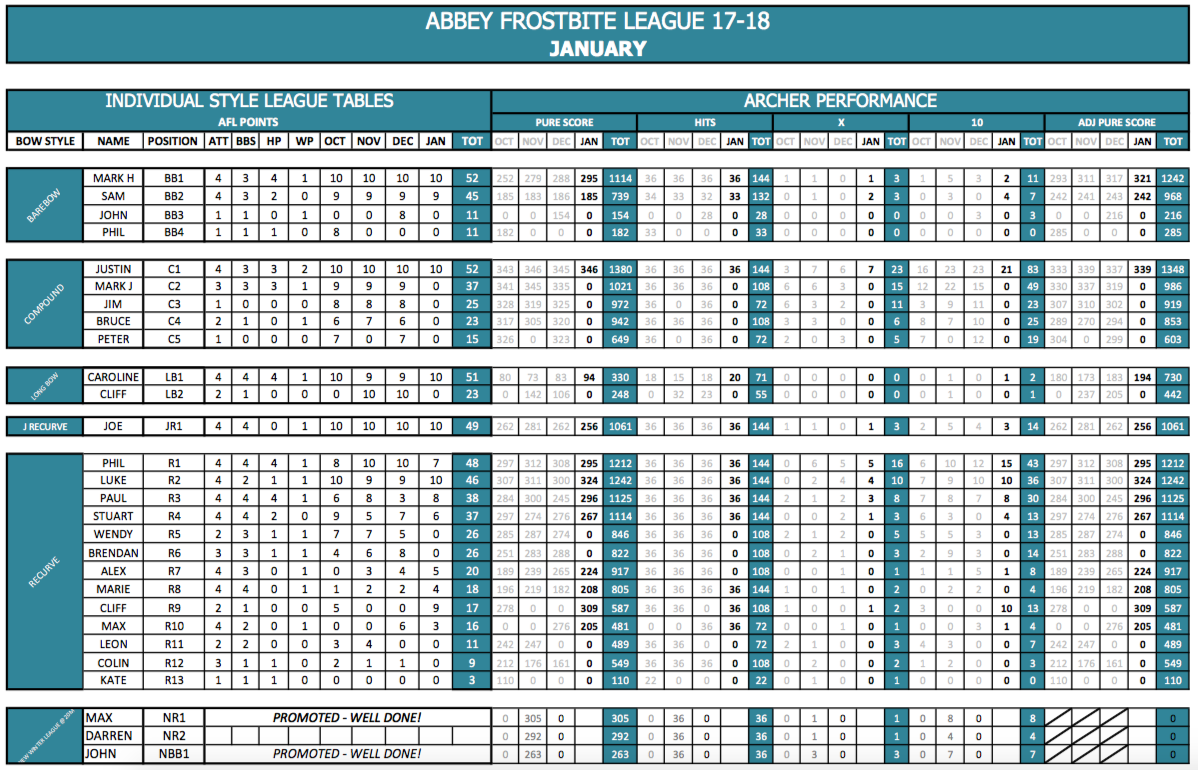 Overall ranking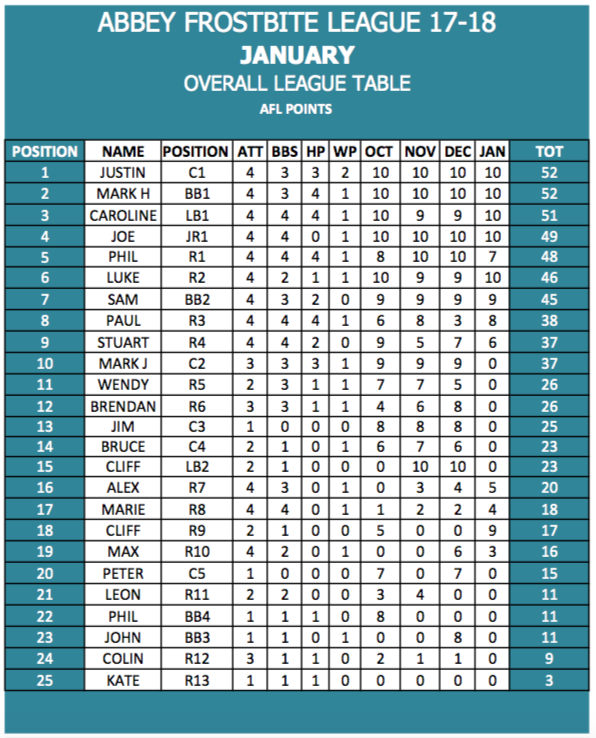 Updates and notes
The overall league – Looking at using the adjusted pure score for a points tie between archers. The adjusted score is based on the Somerset Country Archery Associations frostbite adjustment tables October 2016. The rules will be updated.
Amendments – Amended results will be highlighted in RED.
Draw between archers – A draw between archers is highlighted . Please see the rules for further information.
If you want to email your frostbite scores please send to: abbeycompetitions@virginmedia.com or through the website contact page.